Fall Protection Installation: Details Matter
Much Forethought Goes Into Proper Fall Protection Installation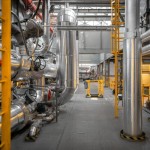 From a fall protection installation standpoint, the primary goal of the system being installed is to protect workers. The objectives are to get the right system, at the right price, installed on time and on budget, with minimal disruption to the normal activities of the business.
For example, installing horizontal lifelines and anchor points involves more than showing up and bolting or welding system components to a building. At FallProof, we believe the following elements of a well thought out installation should be present:
1) Pre-installation planning factored into quote;
2) A well-trained and well-qualified workforce;
3) Engineered design;
4) Logistical details considered;
5) Post-installation training; and
6) Annual inspections.
Pre-Installation Planning Should Involve Workers and EHS Managers
Pre-installation planning for a new customer often begins with a phone call from an EHS manager, wherein the potential customer explains their need, and various alternatives are discussed in general terms. This is almost always followed by an on-site visit, wherein one of our fall protection experts can evaluate the hazards and have a discussion with workers to determine how and where they accomplish their daily tasks.
These workers generally have a greater knowledge of the actual dangers they face, and the specific tasks they perform, than the higher level personnel who hire us. In addition, we make a preliminary evaluation of the adequacy of structural building components to which a system can be attached. We can then have a discussion about specific systems that can be used, and the advantages and disadvantages of each.
Upon return to our office, we take everything learned from the on-site visit and related discussions to provide a detailed quote that outlines the specific equipment we propose, along with the total price for the installed system.
FallProof's Workforce Has Received Competent Person Training
All of our installers have received OSHA-compliant competent person fall protection training. In addition, they have OSHA 10 certification, aerial lift training, manufacturer certifications, and extensive on-the-job familiarity with the systems we install. Our entire workforce has had background checks, and our drug and alcohol policy requires pre-employment, random and post-incident testing, and they have TWIC cards, SWAC cards and other identity verifications that allow them access to a variety of controlled facilities.
Many of our clients are Fortune 500 companies, and we are familiar with their safety and documentation requirements. Some use third-party compliance providers, such as ISNetworld or PICS, to audit and verify their outside contractors' compliance with company safety policies and insurance requirements. We are registered with these consortiums and, within one to two days, can generally become prequalified with a new customer that is also a member. For those customers that use their own staff to verify adherence to safety policies, we can generally provide any needed documentation on the same day it is requested.
Fall Arrest Systems Require A Sound Engineered Design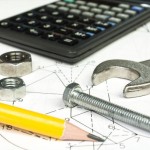 We provide as-built drawings that are signed and sealed by a professional engineer licensed in the appropriate jurisdiction for the fall arrest systems we install. This ensures that the system design is sound, that the supporting structure can withstand the maximum forces (with a safety factor of two) which could be generated in the event of a worker fall, and that the fall clearances are adequate to stop a falling worker before they reach the next lower level.
Our Careful Planning of Logistical Details Minimizes Disruption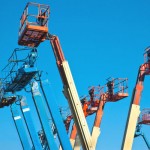 Our goal is to make every installation as painless as possible for our customer. As one example, we often install systems during plant shutdowns or off hours to minimize disruption. Selection of the right lift equipment (scissor, boom or articulated), taking into account the height that needs to be reached, physical limitations (such as the lift needing to fit on an elevator or through a doorway, or maximum weight of the lift that the floor will support), helps to ensure that the job can be completed on the day or days scheduled.
We complete a fall hazard analysis to ensure that our installers are aware of any hazards that might be present (such as unprotected edges, electrical lines or dangerous machinery) and the steps that must be taken to mitigate the risk of injury. Keeping our workers safe while making your workplace safer is our number one priority.
Post-Installation Training Is Critically Important
The best equipment in the world will not protect a person who doesn't know how to use it. That is why we conduct worker training and familiarization with the system as part of every installation. Following the initial training, the customer's users begin to use the system while our technicians are present so their questions can be answered immediately. In multi-shift locations, we will schedule more than one training session so all workers can become familiar with the installed equipment.
An Annual Inspection and Recertification Should Become Routine
To ensure that the equipment continues to function as designed, it should be inspected and recertified annually, and any time after it has been activated in a fall. FallProof provides these services, and can repair and recertify anything we install.
Have questions about this post or how to make your workplace safer for your employees? Give us a call by clicking on the blue button below or completing a request for a complimentary on-site fall protection survey.