Anchor Points Offer Versatile and Inexpensive Fall Arrest Protection
Understand The Where, How and Why of Using An Anchor Point or Anchorage Connectors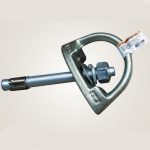 Anchor points for fall protection, and specifically, for fall arrest protection, provide a fixed tie-off solution for workers in elevated workspaces. They are particularly ideal when installed in locations such as on a roof to provide an anchorage, e.g., when performing HVAC maintenance, or directly above a piece of machinery where the work being done does not require any significant lateral movement. Because of the danger of swing falls, however, anchorage points should not be used in situations where the work area covers any significant horizontal distance.
---
Single-Point Anchors Can Be Used When Other Solutions Are Impractical
Single-point anchors are commonly installed in manufacturing plants, distribution centers, steel mills, and other industrial facilities where workers must climb up on large machines to service them, or where ceiling features, such as pipes and air ducts, prevent the installation of a lifeline. They are also combined with SRLs to provide fall arrest coverage for fixed vertical ladders. A series of fixed posts might also be used in some instances as an alternative to horizontal lifelines. For example, a building might have a wide roof where most work areas do not present a hazard. It might be too expensive and impractical to install a lifeline or guardrail system that covers the entire roof, but steel posts can be installed along the roof edge to provide tie-off locations for workers in that specific area.
---
We Offer Custom Fabrication and Installation For A Variety of Solutions
FallProof provides design, engineering and installation services for the following, such as when the equipment you need is not in inventory or otherwise available, we will custom fabricate it for you:
Fixed-Rigid Anchors are permanent, steel posts or other non-movable bases that are installed on rooftops or other work areas.
Rooftop Tip-Over Posts can be attached with screws to a rooftop or other work area. A built-in shock absorber in the tip-over post bends to absorb the energy created by any potential falling worker. These are often used on roofs without a steel beam structure to which a fixed rigid post could be bolted or welded.
Deadweights and Counterweights are capable of being quickly moved, assembled and used as part of a temporary arrest or restraint system in a variety of locations without penetrating the roof or other surface.
Vacuum Anchors are portable and can only be attached to a dry, clean, smooth surface. Best used only in situations such as an airport maintenance facility where they must be re-attached to a smooth surface (e.g., airplane wings or the top of a bus) several times a day.
Depending on your specific needs, we also provide specialty solutions such as beam clamps, beam straps, D-rings, and concrete, roof and other miscellaneous anchors.
---
Our experts are experienced in installation on a variety of surfaces and in a variety of work areas, and all of our solutions meet or exceed OSHA and ANSI standards. Below are a few examples. Regardless of whether your company specializes in steel production, industrial products, manufacturing or distribution, or anything else, we can help. Give us a call or use our quick contact form that will allow you to upload drawings and other information that will help us with a preliminary assessment of your needs.
---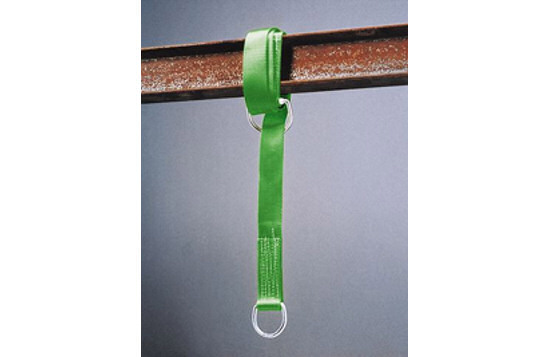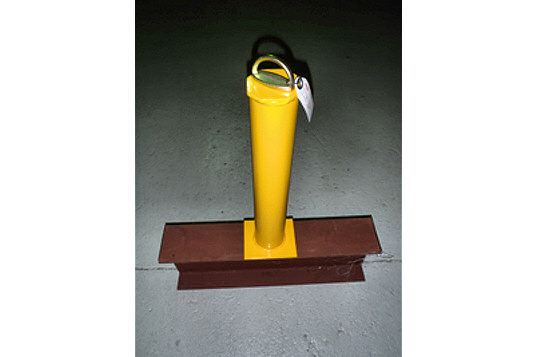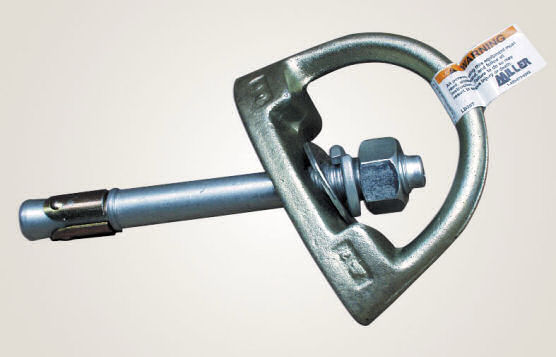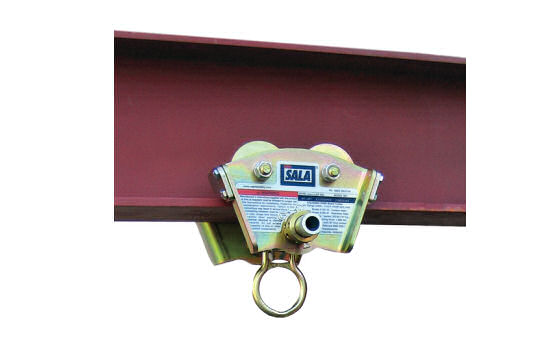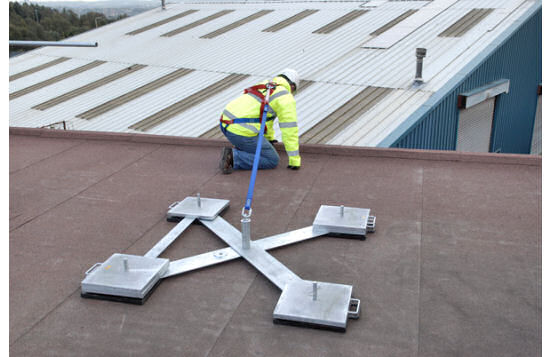 ---
or
dial us at 1-(855) 279-2000
---
In addition to our own proprietary equipment, we are authorized distributors and installers for the following manufacturers:
Capital Safety/DBI Sala;
Guardian Fall Protection Systems; and
Miller Honeywell Safety Products