Water Tower Fall Safety Should Leave No Stone (or Water Tank or Tower) Unturned
Utilities Industry Workplaces Present A Variety of Fall Hazards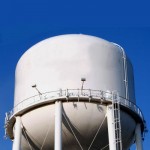 Water tower fall safety, like utilities industry fall protection as a whole, and the local municipal or state facility water and wastewater treatment plants they operate, should include a fall protection plan and identify every location in the system where a worker could be exposed to a potential fall of more than four feet. This applies to any location where a fall could result in serious injury or death, regardless of the distance.
These locations would include all water towers and other elevated tanks, including sewer tanks, maintenance stations around elevated valves, pumps and pipes, aeration tanks and basins, digesters, utility towers and poles, settling ponds and tanks, and the catwalks and ladders providing access to these maintenance areas. In addition to the specific equipment to be used, a plan should incorporate descent and rescue planning and user training.
---
Don't Wait Until An Accident Happens To Prepare A Fall Protection Plan
Because the related issue of confined space entry uses similar equipment, it should be incorporated, unless a separate plan addresses it. We provide the design and engineering, installation services, inspection, maintenance and training needed to turn your written plan into the physical system that protects your employees while working at height.
---
FallProof Offers Many Simple, Yet Effective, Employee Safety Solutions
We have completed installations of the following solutions for clients in the water and utilities industries:
Guardrails – For many areas in the plant, guardrails and safety gates are the best solution. We install permanent guardrail systems around the perimeter of pump house roofs, settling ponds and tanks, as well as along catwalks, elevated walkways and maintenance stands.
Safety Gates – Safety gates are installed at ladders, steps and other access points to provide continuous protection. These passive systems are preferred because they require no special worker training and equipment.
Fixed Track Lifelines / Single-Point Anchors – Rigid track lifelines, interchangeably referred to as fixed track lifelines, and single-point anchors are installed atop water tanks and other structures requiring access for maintenance. When combined with a full-body harness and connecting device, these fall arrest systems, allow for access and movement as required, and protect the worker from hitting the ground in the event of a slip or fall. Where activities are being performed above sludge or other untreated waste, a beam or swing arm system, often referred to as a jib arm, is generally used to prevent the worker from reaching the hazardous material below.
Ladder Cages / Vertical and Self-Retracting Lifelines – Although OSHA allows ladder cages as a means of protection for fixed ladders, current best practice is to equip these ladders with either vertical lifelines or self-retracting lifelines (SRLs) mounted above the top of the ladder. We believe this provides superior protection, as it will stop a fall within a couple of feet, whereas, a ladder cage does not stop downward movement at all. As an added benefit, either an SRL or vertical lifeline is generally less expensive to acquire and install than a ladder cage.
---
The following are example projects we have completed: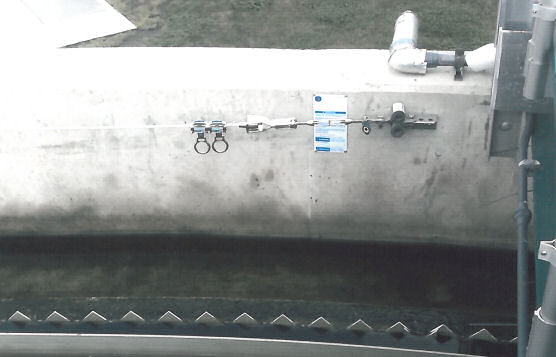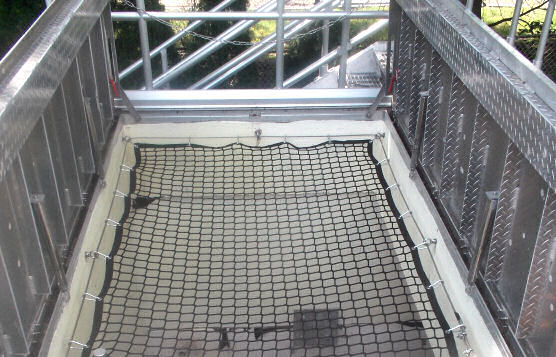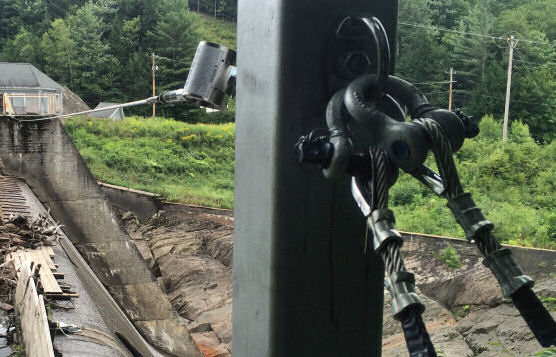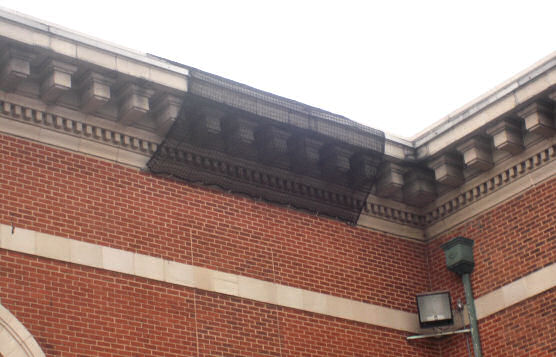 ---
or
dial us at 1-(855) 279-2000
---
Give us a call or email us to request a quote or a free on-site assessment or survey. If you use our online request form, you may upload drawings that will aid us in understanding your fall protection needs before we call. Clients in these industries that we have served include the following:
AEP (American Electric Power)
Omaha Public Power District
Passaic Valley Sewerage Commission
PSE&G (Public Service Electric and Gas Company)
Township of Monroe, New Jersey
West Palm Beach Treatment Authority