Transportation Industry Fall Hazards Cluster In Loading and Unloading Areas
Transportation fall protection on trucks, buses and railcars is critically important and often overlooked, as fall hazards in the transportation and trucking industries cluster in loading and unloading areas and maintenance facilities. In addition, they exist in non-industry-specific rooftops and other areas. Workers frequently need to board flatbed trailers or railcars to secure the cargo, or to remove tarps and other securing items before unloading. Without adequate fall protection, they are at risk of serious injury or death in the event of a misstep or other accident. Below are representative clients we have provided services for in these industries:
---





---
In the case of an indoor truck bay, a fall arrest system can consist of either a jib arm or, if it does not interfere with an overhead crane, a truss-mounted fixed-track system that allows workers complete access to the cargo area. For outdoor areas, as pictured here, the best solution could be an "inverted U" system. We also offer portable lifelines, where the overhead track is mounted on a steel frame on wheels. The fixed-track frame can be moved around a facility as needed and placed over different vehicles.
---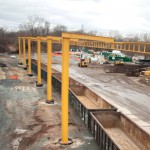 In the case of rail cars, systems are often much longer, with total lengths of 400' to 600'. In these configurations, the fixed track is mounted on either an "inverted U" or an "inverted L". For a recent installation as shown here, we installed nine 31' high columns spaced approximately 56' apart. Each was secured by a 10' deep, 4' diameter footer, and carried a jib arm that extended out 12'. Continuous dual track was mounted beneath the arms along the entire 450' length. When completed, fall protection was provided for up to six workers at a time.
---
Our Services Extend Beyond Installation To Inspections, Certification and Training
The following are examples of FallProof's experience in the transportation industry, with additional information in the slideshow below:
Maintenance Facilities – In maintenance facilities, the greatest fall hazard usually exists when a worker needs access to the roof. As an example, for trains on routes electrified with overhead lines, the pantograph, or "pan" on the locomotive roof is held up with compressed air pressure. The apparatus requires periodic preventative maintenance, some of which can only be done on the locomotive roof. For this situation, if the worker can access the roof near the pan and does not need access to the rest of the roof, an inexpensive single-point anchor with a self-retracting lifeline (SRL) might be the only fall arrest system needed. Where access to the top of the entire locomotive in needed, the optimal solution might be either a cable or track horizontal lifeline. If an overhead crane prevents the use of a truss-mounted lifeline, a fold-away system could be used.
Other Areas – As with any building, maintenance facilities often have rooftop HVAC, communication and other equipment near the edge that can expose maintenance workers to a fall hazard. Where feasible, the best protection for these areas is usually guardrails. When a guardrail cannot be used, a fall arrest or restraint system can be designed that will provide the needed protection. Similarly, any skylights, roof hatches or similar items should be outfitted with a barrier or cover to prevent anyone from accidentally falling through.
Inspections, Certification and Training – We offer annual inspections and certification of fall protection systems and personal protective equipment (PPE), along with any required maintenance, repair or modification needed. In addition, we regularly conduct user training for new hires and refresher courses for veteran workers.
---
The following are example projects we have completed: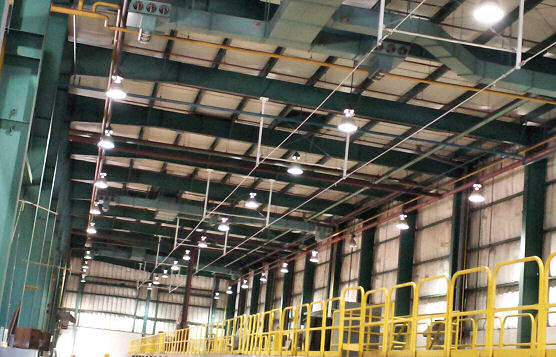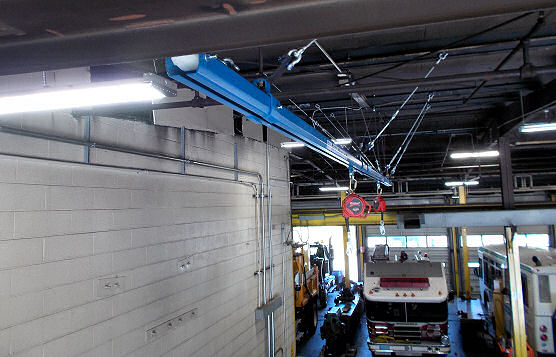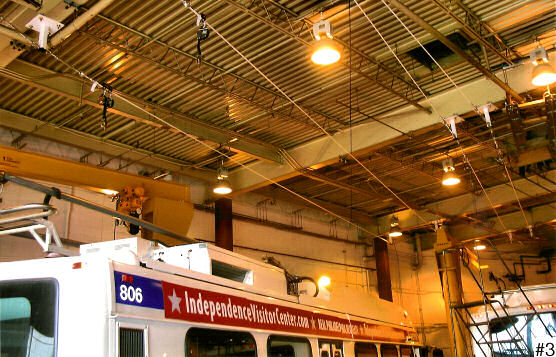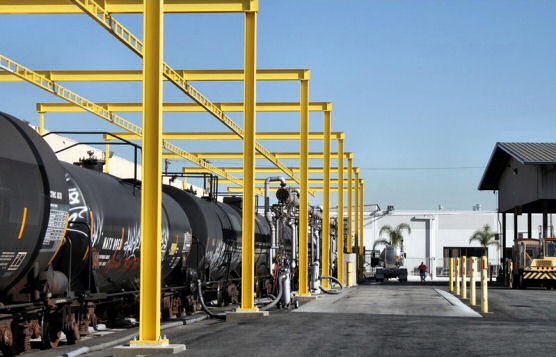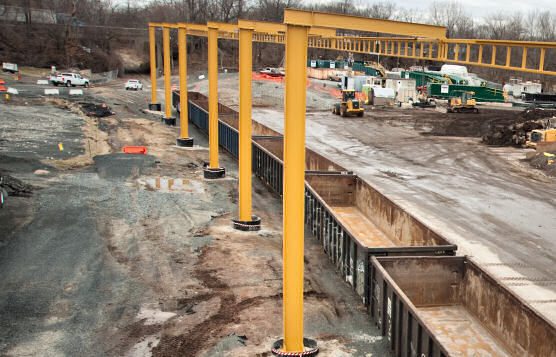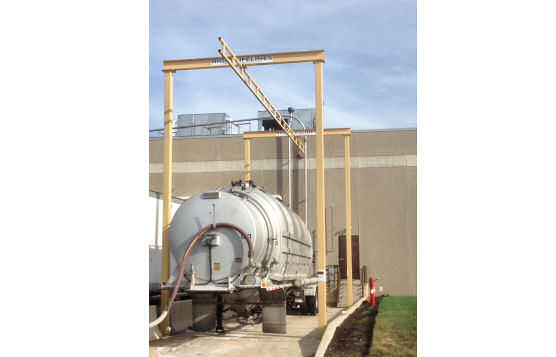 ---
Click to Call
or dial us at 1-(855) 279-2000
If you are responsible for fall protection at your company, give us a call or email us to request a free on-site assessment or survey. Our extensive experience with transportation facilities and railroads ensures that you get the most comprehensive and cost-effective solutions to ensure your workers make it home safe each and every day. Our transportation and trucking clients include the following:
Amtrak
Centro (Central New York Regional Transportation Authority of Oneida/Utica)
Metropolitan Transportation Authority (MTA – New York)
New Jersey Transit
Republic Services
Southeastern Pennsylvania Transportation Authority (SEPTA)