Safety Netting and Guardrails Go Hand In Hand On Construction Projects
FallProof provides construction debris net installation, safety netting systems and fall protection guardrails on numerous types of construction projects. Our services also include custom design, engineering, training, certification and inspection systems. If you're looking for the right solution for the elevated areas of your worksite, or if you need a fall protection specialty subcontractor, FallProof is your answer. The following are some of our construction industry-related clients:
---



---
Knowledge and Experience Are Key To Employee Safety
Our solutions for building and renovation include any combination of the following:
Lifelines – Horizontal cable lifelines are used in construction and renovation projects on a variety of elevated work surfaces, such as rooftops, bridge trusses, crane booms, or steel girders on a high-rise building skeleton. In new construction, fall protection is often incorporated with building design. We install permanent rooftop fall protection and guardrails as well as vertical systems on antennas and other rooftop structures as a specialty contractor.
---
Netting Solutions – FallProof is one of the premier netting installers in the country, specializing in the following solutions in or around construction, renovation or rehabilitation projects and workplaces:
Horizontal Perimeter Netting – Used on high-rise projects, personnel cantilever netting systems are hung around the exterior perimeter of a building floor to provide fall protection for workers.
Same-Floor Netting Systems – Also used on high-rise projects. The nets are installed in the interior of buildings in the spaces between beams, where concrete has yet to be poured or floors have not yet been laid.
Personnel Safety Netting – Also used on bridges where lifelines might be difficult to attach. A personnel cantilever outrigger system is used on the sides of the bridge to provide protection for workers, while also allowing them greater freedom of movement than they would have with a lifeline.
Debris Netting – Is commonly combined with personnel safety netting on high-rise and bridge projects. A debris liner is added to catch debris, dropped tools and other objects. Debris netting is used in a variety of specialty projects as well. It is placed around historic buildings, old bridges and other structures or special high-rise demolition projects to catch debris.
---
Safety Netting Installation – Depending on the resources available to you and the budgeting needs of your business, we offer three installation choices. For each choice, we offer a full engineering design and drawing package to streamline the approval process with the building department. Whether you are renting or purchasing; we provide these options:
We will provide you all the safety nets and hardware needed for your team or maintenance personnel to install everything;
We will provide you with all the safety nets, hardware and one of our trained on-site supervisors to assist your team in the installation; or
We will provide a full turnkey package that includes all labor, netting, and hardware to complete your job.
See our installation page or call us to learn more about the various installation solutions.
---
Specialty Solutions – Sometimes specialty solutions are called for to meet unique needs of a particular type of workplace or structure, such as:
Anchors – Single-point anchors are used during construction and renovation (especially roofing), in elevated work areas where it might be too difficult or expensive to use a full lifeline system. Permanent or temporary anchors provide tie-off points for worker lifelines on rooftops, steel building frames and bridges.
Guardrails – Permanent or temporary, non-penetrating guardrail systems are commonly used during construction or renovation projects as a fall prevention solution.
Custom Design and Engineering – Since FallProof has extensive experience on renovation and rehabilitation of historical buildings and bridges, we also provide custom brackets for sale or rental, as well as design, engineering and fabrication.
---
Inspections and Service – We offer inspection and service of existing fall protection solutions on construction and renovation projects to ensure OSHA compliance.
---
The following images provide more information about our services and the projects we have managed: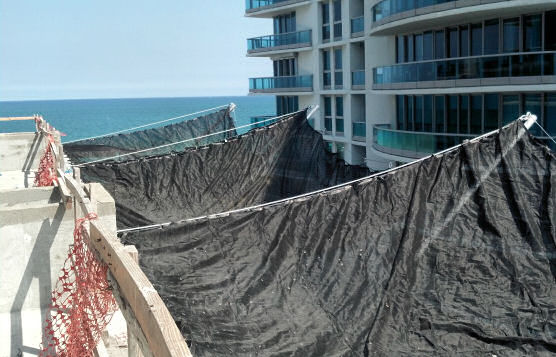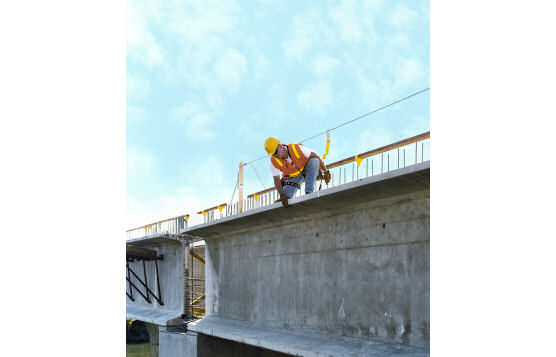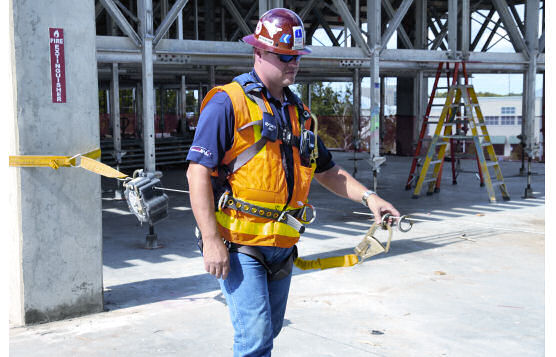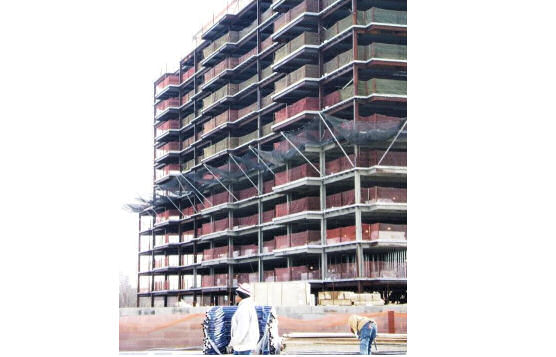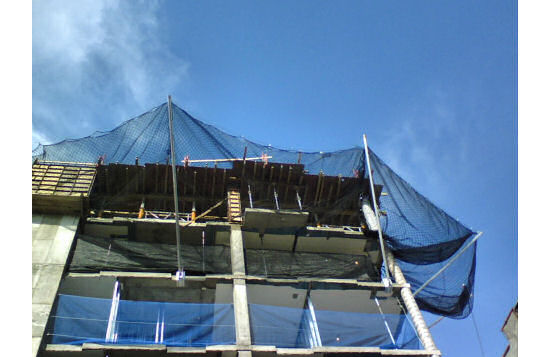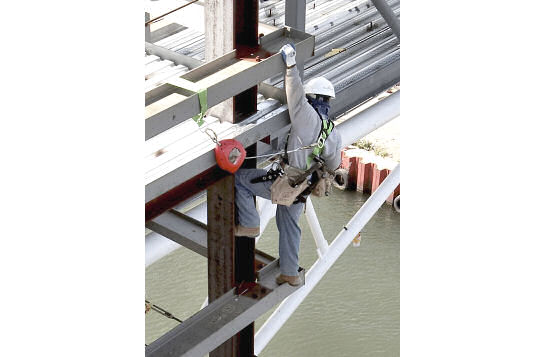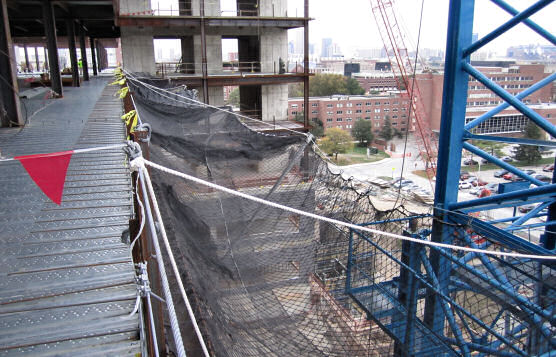 ---
Our clients in the construction industry include:
Architecture of the Capitol
Coakley Williams Construction
DCM Erectors, Inc.
Epic Management
H&H Construction Services, Inc.
Hunter Roberts Construction Group
Railroad Construction, Inc.
Schiavone Construction Co., LLC
Turner Construction
Many local and regional builders in New Jersey, New York, Pennsylvania, etc.
If you are looking for the right solution for the elevated areas of your worksite, or if you need a fall protection specialty subcontractor, FallProof is your answer. As we draw upon past experiences with businesses in the construction and renovation industries, our guidance ensures you nail down the best solutions to keep your workers safe when working at height.