For Energy Industry Fall Protection, We Have You Covered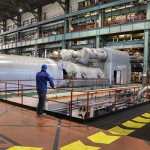 Energy industry fall protection on oil drilling rigs, offshore oil and gas platforms and chemical refineries, nuclear power plants, silos, and wind power turbines is at the core of FallProof's strength. Our fall safety experts provide full-turnkey custom design, installation and training for the most effective solutions to ensure your employees make it home safe each and every day. If you are looking to install the right fall protection solution for the elevated areas of your industrial energy site, call for a free on-site assessment. Below are a few clients we have served:
---




---
Fall Protection Done Right Is The Only Option
As a fall protection specialty subcontractor for the energy industry, the following are typical solutions we provide to protect employees in elevated areas of their workplace, and doing things right is the only option to prevent accidents and injuries:
Lifeline Solutions
Horizontal Lifelines – Installed along catwalks, elevated work platforms and gantries. We also are able to install lifelines on the runways for gantry cranes, allowing workers to safely enter and exit the crane cab.
Permanent Fixed-Track Lifelines – Installed indoors on an oil or gas refinery ceiling, or outdoors in a variety of settings (including on the outer perimeters of the rigs). We also install them above loading and service areas to assist workers in loading or servicing tanker trucks or railcars. Fixed-track lifelines allow workers to safely climb on top of a tanker truck or rail car to load, unload or service the vehicle. For tank farms, we provide both ladder climbing systems and either single-point anchors or lifelines to allow the worker to safely traverse from the ladder to the entry portal, where our confined space solutions allow safe entry into the tank for required cleaning and maintenance.
Portable Fixed-Track Lifelines – Mounted on a steel frame on wheels, they are easily movable around a loading or service area and placed over different trucks or rail cars, allowing workers to climb on top of each vehicle to safely load or service it.
Vertical Lifelines – At nuclear power plants, we have installed guardrails around the top of cooling towers, and vertical lifelines for the ladders needed to access that level. On oil drilling towers and offshore oil platforms, as well as in oil and gas refineries and power plants, FallProof has installed vertical lifelines to allow workers to safely climb vertical fixed ladders.
---
Specialty Solutions – We are able to install permanent or deadweight single-point anchors on oil and gas rigs, and on elevated work platforms and catwalks where a horizontal cable or fixed-track lifeline might be difficult to install. A single-point anchor provides a tie-off point, allowing the worker to safely operate on the elevated surface. We also install guardrails on elevated work platforms and catwalks to prevent workers from falling from an elevated work area, and have mounted davit arms in strategic locations to assist in rescue and descent.
---
Inspections and Lifeline Modifications – FallProof's experts offer inspection and modification of existing lifeline systems in oil, gas and nuclear facilities for OSHA and ANSI compliance and certification.
---
Below are a few energy industry-related applications we have installed.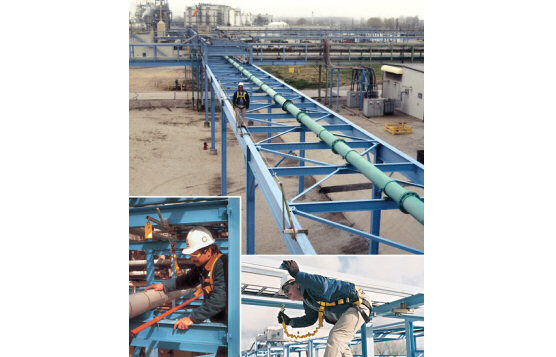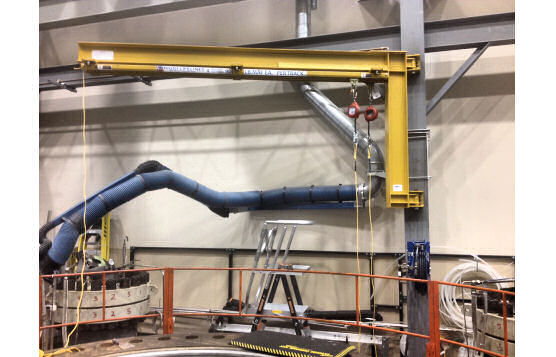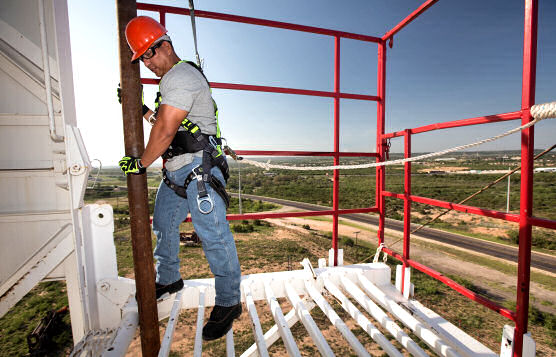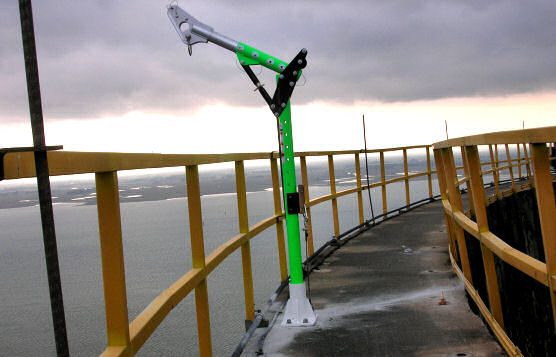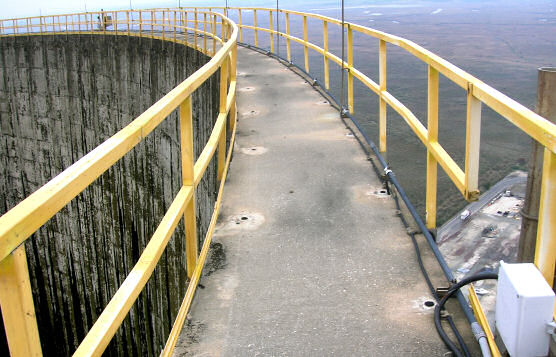 ---
Click to Call
or dial us at 1-(855) 279-2000
---
As we draw upon past experiences, we empower you with the most efficient and cost-effective fall protection solutions. The following are clients we have served:
American Electric Power
Exelon
Exxon Mobile
Indiana Michigan Power
Omaha Power
PSE&G
Hunter Roberts
Trans Canada