Safety Railings and Access Platforms Provide OSHA-Compliant and Worry-Free Fall Protection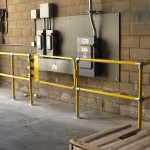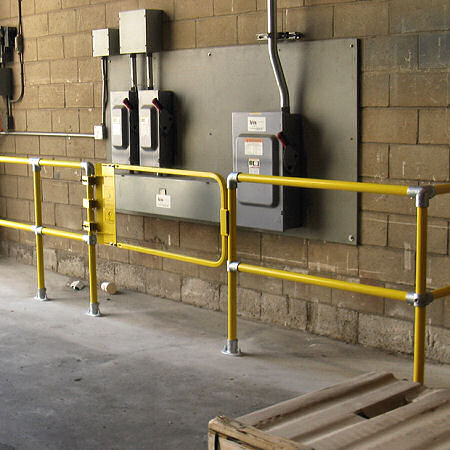 Safety railing installation, access platforms and industrial guardrails are some of the comprehensive services and equipment FallProof provides. From loading docks to pharmaceutical manufacturing equipment, to crane runways and food processing plants, to chemical vats, water and sewer treatment tanks and dangerous equipment on the factory floor of steel mills, off-the-shelf safety railings and custom fabricated products let your your employees work both safer and more efficiently. Safety rails, in particular, placed in a variety of areas in the workplace provide both worry-free fall protection and comply with OSHA regulations. Call us today, or send us a note describing your needs.
---
Guardrails Provide Barriers For The Unwitting or Distracted
Guardrails, interchangeably referred to as safety railings, are often used to provide a visible and unmistakable barrier around dangerous machinery and equipment, including for the benefit of unwitting or distracted workers. This prevents accidental access by unauthorized personnel and can clearly delineate a zone where protective equipment is required. Where needed, they can be constructed strong enough to survive being hit with a forklift or other piece of equipment. Locations in a typical plant which would benefit include:
Along unprotected open staircases and elevated walkways;
Along access ramps, such as wheelchair or equipment ramps;
Along the unprotected edges of loading dock platforms;
Along indoor mezzanines, balconies, parapets, catwalks, and other walkways;
Along unprotected indoor ledges, such as the ledges that run along a factory wall next to an overhead gantry crane;
Around factory machinery where workers might fall in or fall through;
Around the top edges of boilers, smelters, chemical vats, etc.;
Around high-voltage equipment, such as generators or electrical fuse boxes;
Around an open elevator shaft;
Around open holes or pits; and
For crowd or traffic control.
In most situations, we serve as installation contractors when railings are needed along an elevated work surface, and when they will provide all of the fall protection necessary. However, where the work to be done requires the worker to move above or outside the railings, a fall arrest system or other form of fall protection, such as safety netting, must be used.
On ramps, stairs, walkways and uneven surfaces, handrails help to prevent slip and fall injuries. These locations can be inside or outside. These modular systems are quick and easy to install, require no on-site welding and can be made ADA compliant.
---
Access Platforms Can Be Permanent or Portable and Custom Fabricated
Access platforms can be permanent, such as for a mezzanine or elevated walkway, or portable, such as rolling stairs and work stands that can be moved out of the way when not in use. In many situations, an off-the-shelf product is sufficient. In others, custom access platforms are required. Because we deal with all of the major manufacturers on a regular basis, we are able to pick the best product to meet your need without being restricted to a specific product line.
Whether your primary consideration is the weight of the system, construction materials, removable handrails, size and height of the platform, or anything else, there likely is an existing product that meets your need. If not, our design and engineering department can create a custom design that we will fabricate to meet your unique need.
As one example of a custom solution, we recently fabricated stainless steel rolling work stands with a specific shape for use in equipment maintenance at a pharmaceutical plant. The custom shape was required due to space limitations, and the stainless steel provided the needed sterility for the application. The plans designed by our engineer were reviewed and approved by our customer, and we delivered the finished product after fabrication and assembly.
---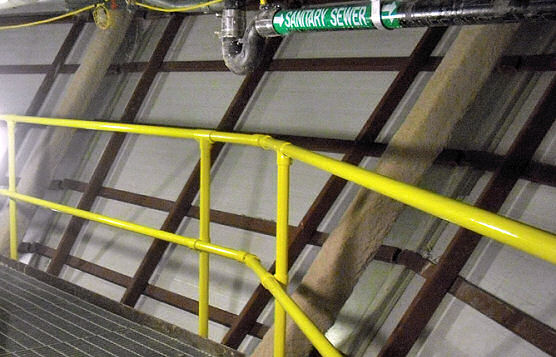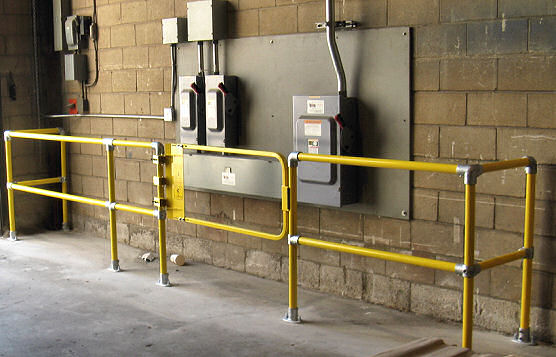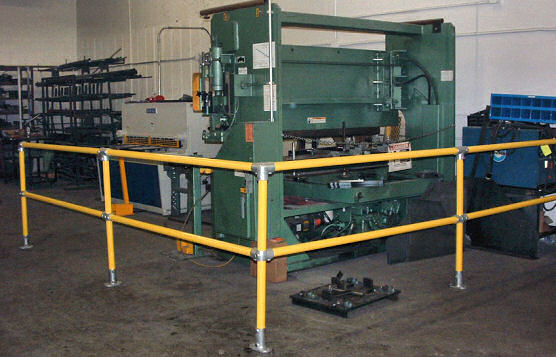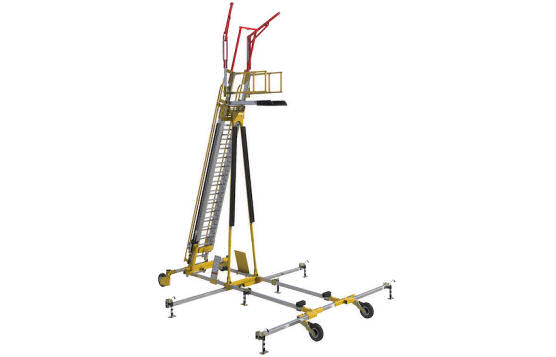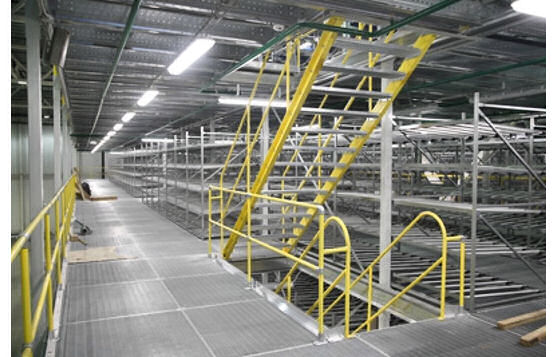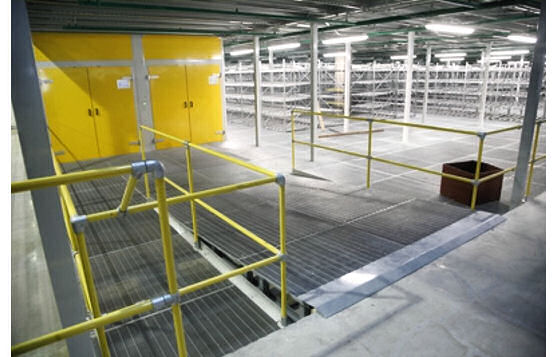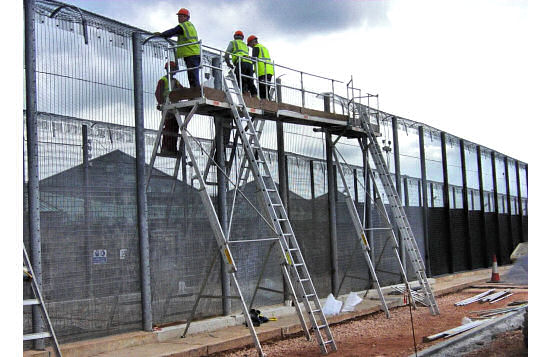 ---
We are authorized distributors and installers for the following manufacturers:
BlueWater Manufacturing
Capital Safety/DBI Sala
Kee Safety
Perimeter Protection Products
The Bilco Company
FabEnCo
Guardian Fall Protection
Lapeyre Stairs
Call us today to arrange a free on-site assessment and to discuss how we can help protect your workers.