Steel Mills Are Dangerous Places With Challenging Fall Protection Needs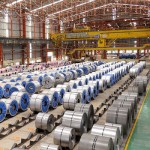 Steel mills are dangerous places, and steel mill fall protection systems present challenges. Tremendous amounts of heat and electricity are present, overhead cranes carry heavy loads back and forth throughout the buildings, huge pieces of dangerous equipment are used to roll and form the finished steel, pickling baths contain caustic chemicals, on-site rail carries material between and within buildings, and oversized trucks with heavy loads are in constant motion. Loading and unloading areas for raw materials coming in and finished product going out are constantly busy, and many of the plants in the United States contain long, narrow buildings that are World War II or earlier vintage.
---



---
Steel Mills and The Daunting Task of Meeting OSHA's General Duty Clause
Given the sheer size of these manufacturing facilities, it is a daunting task to meet OSHA's general duty clause that requires every employer to provide every employee with a place of employment that is free from recognized hazards that are causing or are likely to cause death or serious physical harm. FallProof can help you design and implement a site-specific fall protection plan that will become an important part of your overall plant safety program. This plan would include the following:
Analysis of Activities would identify identify activities that would require personnel working at height, such as performing maintenance on cranes or other pieces of equipment, any activity requiring roof access, loading and unloading operations, any activity above open pits or chemical tanks, etc.
Development of Specific Written Policies outlining policies relating to those activities, and general guidelines for any activities not enumerated that may present a hazard.
Outline of Duties and Responsibilities of members of the team, including designation of competent persons.
Development of Policies for and implementation of workplace surveys and assessments of fall hazards.
Development of Plans for site, building and area-specific fall prevention and protection.
Setting Standards for training of employees and outside contractors that need access to the plant.
Setting Policy for inspection, storage, care and maintenance of equipment, including personal protective equipment (PPE) provided to workers.
Development and Implementation of a comprehensive rescue plan that covers each area where it is foreseeable that a rescue may become necessary.
Coordination with the overall safety plan in the areas of accident and near-miss reporting and periodic audits and evaluations of plan implementation.
---
Because of the size of steel mills, full implementation of the plan, including installation of the required fall arrest and fall restraint systems, often must take place over a period of years. For this reason, prioritizing the hazards is a critically important part of the plan. Some activities can only take place during a mill shutdown, and these must be scheduled well in advance and coordinated with other repairs and maintenance being done at the same time.
Our Services For Steel Mills Are All Inclusive
We install horizontal lifelines along elevated work platforms, catwalks and gantries above boilers, smelting machines and chemical tanks and on the runways for gantry cranes to allow workers to safely enter and exit the crane cab.
We install fixed-track lifelines above loading and service areas to assist workers in loading or servicing 18-wheel trailers or flatbed trucks, rail cars and tanker cars, allowing workers to safely climb on top of a truck or rail car to load, unload or service the vehicle.
We install swing arm, traveling bridge, fold-away and other systems beneath overhead cranes to protect workers in various locations.
We supply and assemble A-Frames and other portable systems that can be moved around a loading or other area.
We install vertical lifelines, allowing workers to safely climb fixed ladders inside and outside the buildings.
We install rooftop horizontal lifelines that allow engineers and maintenance workers safe access for roof evaluation, repair and replacement.
We provide and install guardrail systems for flat roofs that are structurally sound.
We supply and install netting directly beneath the roof to provide personnel fall protection and debris containment during roof replacement.
We offer training courses that can be conducted at your facility or at our training center.
---
Below are a few examples of solutions we have completed.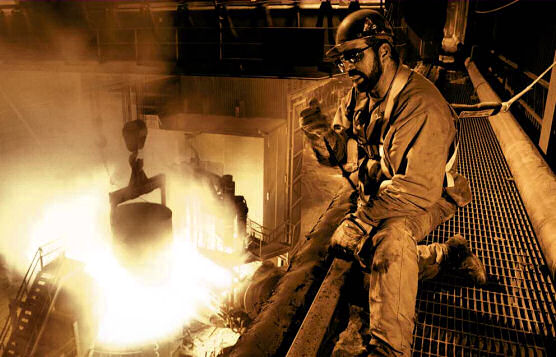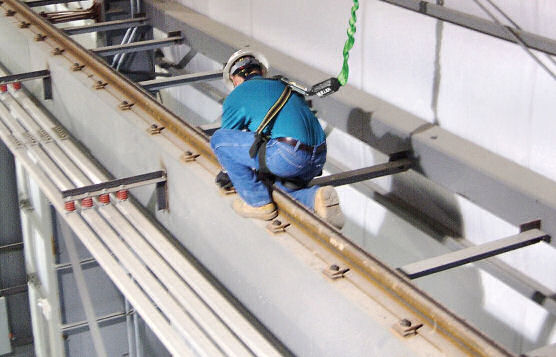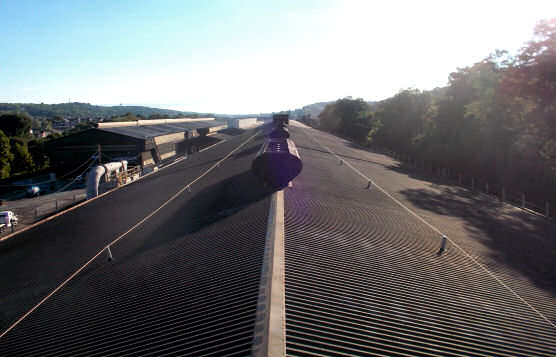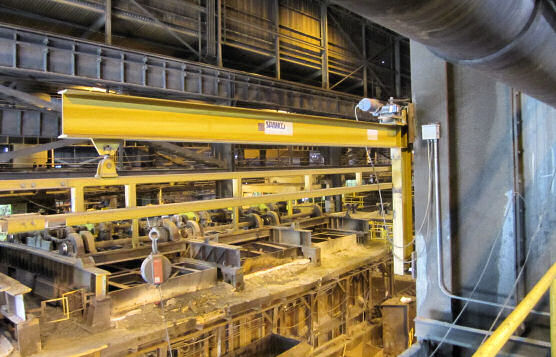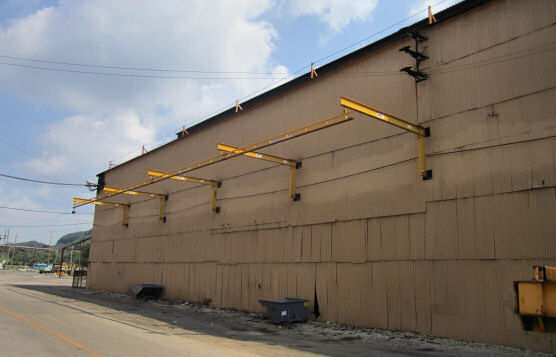 ---
Click to Call
or dial us at 1-(855) 279-2000
We offer a free on-site safety assessment, so call or email us to see how we can help you better protect workers in your facility. Our online request form allows you to upload drawings so we can evaluate your needs prior to contacting you by phone.
FallProof Has Proudly Served The Following Clients In The Steel Manufacturing Industry
ALCOA (Aluminum Company of North America)
Allegheny-Ludlum (ATI Technologies)
ArcelorMittal
Gerdaux Long Steel North America