Vertical Cable Lifelines Provide Inexpensive Ladder Safety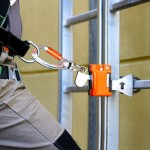 Vertical cable lifelines offer an easy and inexpensive solution for ladder safety in the workplace. Employee falls cost employers over $11 billion per year according to the U.S. Bureau of Labor Statistics, and are the second leading cause of employee employee deaths, behind only vehicle accidents. OSHA estimates that 20% of falls in the workplace involve ladders. Given these statistics, there is no reason to leave your employees unprotected.
---
When Utilized Properly, Cable Lifelines Minimize Fall Distance
A vertical cable lifeline system features a taut steel cable with a rope grab or other type of stopping mechanism. The cable runs midway between the rails, and is attached to anchor points at the top and bottom, with additional connections depending on the length. The worker uses a short lanyard to attach a carabiner on the rope grab to a D-ring on the front of the safety harness. As the worker climbs, the arrester travels up or down with him. If the worker missteps, the arrester locks up on the cable and arrests the descent within a very short distance. When properly used, the fall is arrested within one or two rungs, and self-rescue is possible merely by stepping back on.
---
Self-Retracting Lifelines Can Provide Protection In Some Situations
In some situations, protection can be easily provided by using a self-retracting lifeline (SRL). A single-point anchor is attached to the roof or other structure at the top of the fixed ladder, and an SRL is attached to the anchor and connected to the worker's body harness. As he climbs up or down, the SRL either "lets out" or retracts, similar to a seat belt. In the event of a fall, the SRL immediately locks up. In each of these systems, the worker can safely climb up and down the entire length, without having to disconnect and reattach to a tie-off point along the way. When permanently installed outside, all components must be designed to stand up to the elements. For that reason, they are generally manufactured out of either galvanized or stainless steel. When designed and installed by FallProof, you can count on everything being fully OSHA and ANSI compliant.
---
Click to Call
or dial us at 1-(855) 279-2000
---
Contact us today by clicking on the blue button above to initiate a call, or by using our contact form and providing us with a brief description of your workplace needs. You will be able to upload documents or drawings (all inquiries are held in strict confidence). We also offer a free on-site assessment. We are confident that before long, you will be sharing our worker-first philosophy. Read more about us here. Below are a few examples of how these applications are put to use.
---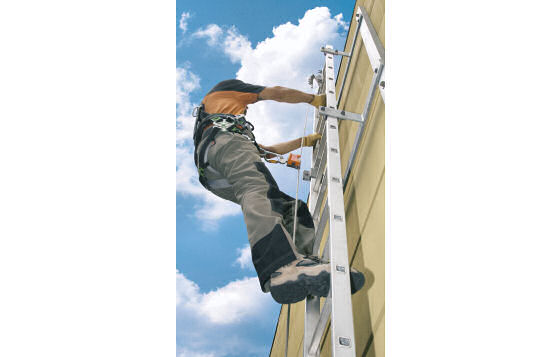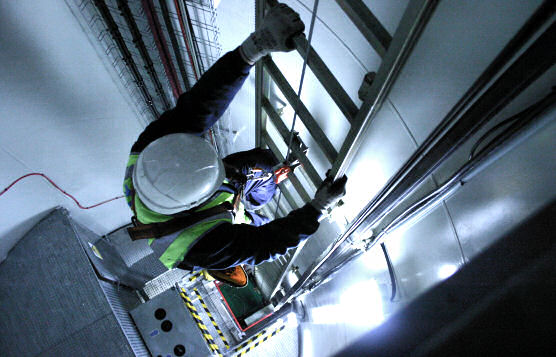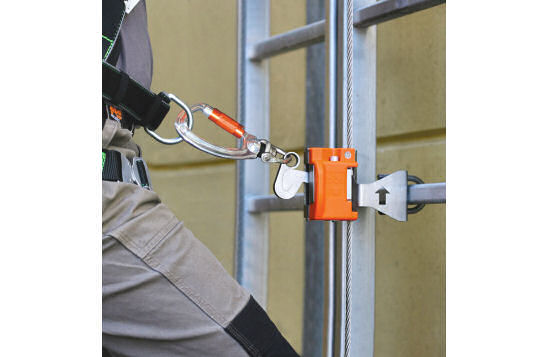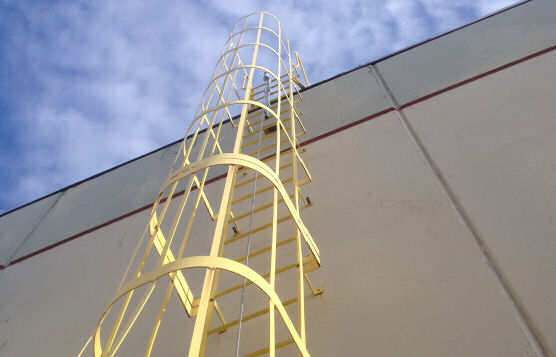 ---
FallProof is an authorized distributor and installer for the following manufacturers, and the custom engineered fall arrest solutions we provide to clients meet or exceed OSHA and ANSI standards. They include full-turnkey design, engineering, installation, and equipment certification.
Capital Safety/DBI Sala
Miller Honeywell Safety Products
MSA
Rigid Lifelines