OSHA Requires Fall Protection In Sports and Entertainment Facilities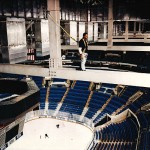 Arena fall protection and sports stadiums and rooftop sporting facilities, catwalks and orchestra pits, require guardrail systems, safety netting or other fall protection pursuant to OSHA Section 1926.500. These standards apply to the entire sports and entertainment industries, including theaters and amphitheaters. During construction, which includes set building, OSHA requires workers to be protected from falls of six feet or more. When construction is complete, OSHA Section 1910 applies, and the threshold is lowered to four feet. Below are a few clients we have served in these industries:
---





---
Workplace Fall Hazards Are Lurking Everywhere
Fall hazards in sports and entertainment facilities lurk everywhere, and can cause serious injury or death to unsuspecting workers, athletes and spectators who are "blind" to them. FallProof has been called upon to provide fall protection in various venues, such as:
Performing Arts Centers, Theaters and Sound Stages – These facilities have many backstage hazard areas. We install catwalk fall protection systems, as well as guardrails on work platforms and catwalks used by lighting technicians and other stage hands. To protect the riggers, truss spot operators and others who regularly work at heights of 75 to 100 feet, we engineer and install both cable and fixed-track horizontal lifelines, as well as single-point anchors above the stage area, and vertical lifelines for the ladders that provide access to the upper reaches of the backstage area. We also install modular catwalks as needed.
In front of the stage, the orchestra pit safety netting we design, supply and install is both acoustically and visually transparent, and will support the weight of a person falling from the stage, preventing injury to both the actor and the musicians below. Below the stage, we also install protective nets in the trap room. We conduct annual inspections of these systems and provide maintenance, repair and modification services where necessary.
Rooftop Playgrounds and Sports Facilities – Due to space limitations in New York City, many schools have their playgrounds on the roof. They generally have a chain link fence around the perimeter that rises to a height of about twelve feet. To prevent children from kicking or throwing balls or other objects over the fence and having them fall to the street or sidewalk below, we supply and install netting that extends the height of the fence and covers the top, creating a fully enclosed space. It is then inspected on a periodic basis and replaced at the end of its useful life.
Because the cable and other supporting elements do not need to be removed, replacement of the nets can be done quickly and economically over a school break.
---
Netting Has A Myriad of Uses In Sports
We also install safety netting in a variety of other situations, including the following:
Around the perimeter of a baseball field, tennis court, hockey rink, or sports arena, etc., to protect spectators from flying balls and pucks;
Around soccer and field hockey goals in sports stadiums;
As a backstop to catch balls on a baseball batting range or golf driving range; and
Around playgrounds to prevent children's sports equipment, such as basketballs or soccer balls, from rolling out into traffic or other dangerous areas.
---
Below are a few examples of installations we have completed in these industries.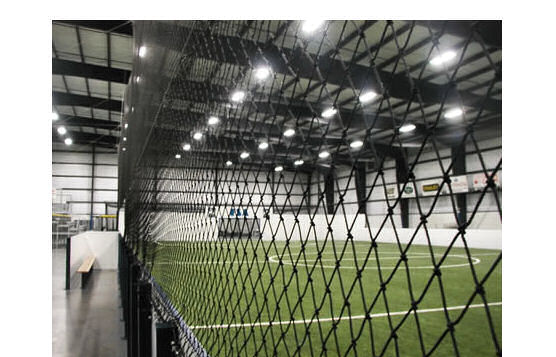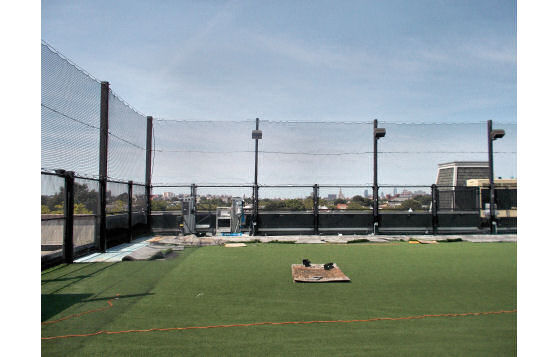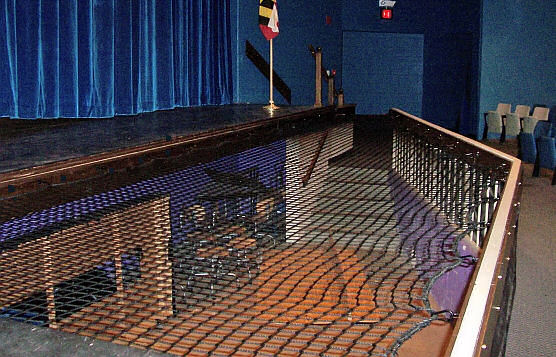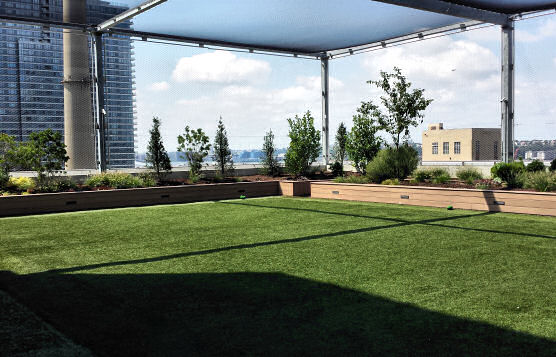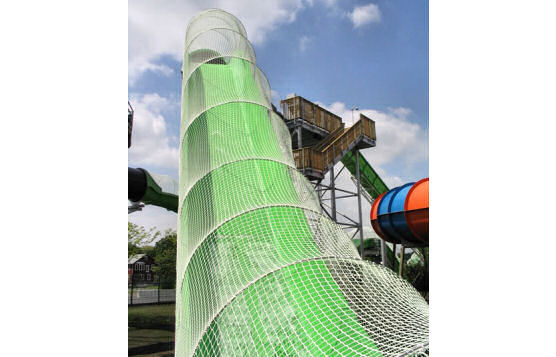 ---
If you are responsible for safety at a sports or entertainment facility and have questions, give us a call to request a free on-site assessment.
---
FallProof's clients in the sports and entertainment industry include:
Excellence Boys School, Brooklyn, NY
Heschel School of NYC
New Jersey Performing Arts Center
New York Metropolitan Opera
Randolph Tennis Facility
Sight & Sound Theaters
Steiner Studios
Township of Hamilton, NJ