Fall Protection Safety Culture: 8 Steps To Developing One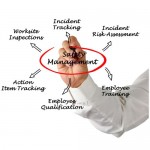 On-the-job safety is a concept that should, of course, extend beyond the use of fall protection systems and fall safety equipment. You should try to develop a culture of safety in your company, and promote that culture in every environment within the facility.
The goal of developing this culture is to encourage your employees to have a safety mindset. That means they will be aware of on-the-job hazards, use proper equipment, and observe prescribed procedures in all aspects of their work.
The key to developing a successful culture is to show your company's commitment. You need to invest time, money, and resources to ensure the safety of personnel at your company. Here are eight steps to follow to demonstrate that commitment:
Start from the Top Down
In promoting a safety culture, it's important for company executives, managers, and supervisors to lead by example. You need to show your employees that you are following the same standards that they are required to follow.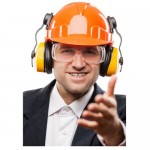 When in a work area, executives should wear the same personal protective equipment their workers are wearing (especially in an elevated area that requires fall protection equipment such as self-retracting lifelines and body harnesses). Also, managers and executives should follow all protocols and procedures in place at their company.
Form a Safety Committee
A safety committee will be responsible for addressing fall protection and other related issues. The committee should include an executive (preferably your Safety Director), one or two managers, and at least three workers.
It's very important that workers be given opportunities to participate in a collaborative effort with management to address safety issues. When they know that management is listening to their concerns, they will be more willing to participate in the culture and to follow procedures.
Establish Procedures
Your committee should establish procedures for handling fall hazards and other on-the-job hazards, and procedures for what to do in case of emergency situations. Having these procedures in place shows everyone that the company has thought through the dangers of their work environment, and is not willing to let things happen haphazardly. Workers will be more willing to follow established procedures, because they understand the reasons for them.
Make Sure Your Employees Have The Right Personal Protective Equipment
An essential part of establishing a safety culture is having the right fall protection equipment and other personal protective equipment (PPE). Workers will be more willing to use PPE and follow safety procedures when they know their company has bought the proper fall protection equipment for the job. It shows that the company cares, and is willing to make an investment in their safety.
Make Sure New Employees Are Properly Trained in Fall Protection
While fall protection training can take a few days out of an employee's everyday schedule, it is essential training for those who are working at height. They need to understand how fall protection systems such as self-retracting lifelines (SRLs) work, and what the limits of these systems are. They should know how to do a daily inspection of their own personal protective equipment, and most importantly, how to handle it if they or another employee takes a fall, and the SRL or lanyard they're wearing stops their fall.
Place Signs Where Appropriate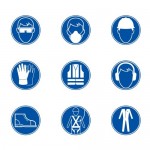 Don't underestimate the value of good signage. In hazardous areas, a strategically-placed sign provides a highly-visual alert of a hazard to be avoided (i.e. "CAUTION: ROOFTOP SLIPPERY WHEN WET"), or instructions to be followed (i.e. "ENTER ONLY THROUGH ACCESS GATE"). People do pay attention to these signs, and their presence helps to reinforce your company's commitment to their well-being.
Hold Daily Briefings
A briefing doesn't have to be long (i.e. 10 minutes tops), but it should be held consistently, every day, at the start of each shift. A daily briefing gives workers and managers the opportunity to communicate about specific issues for that day and that work environment. (For example, if there is an icy rooftop, managers should tell everyone to stay off it until the weather is warmer.) Also, the briefing serves as a daily reminder to workers, encouraging them to think about safety and follow procedures while on the job.
Hold Monthly or Quarterly Training Seminars
Training seminars can serve as a "refresher course," to help your workers to stay up to date on the latest concerns and practices. These seminars can also be used to train them for upcoming assignments (i.e. work in a confined space area) that may require special training.
While establishing a safety culture requires an investment of time, money, and effort, it is an investment that pays off in the long run. Safer workers are far more productive, because they know their company cares about them, and is making an effort to take care of their on-the-job needs.
NOTE: This article is the first in a series of articles about on-the-job safety that will appear on FallProof's blog this year. In future articles, we will take an in-depth look at some of the topics mentioned above. Stay tuned!